Our summary of the DSAG Convention 2022, Leipzig, Germany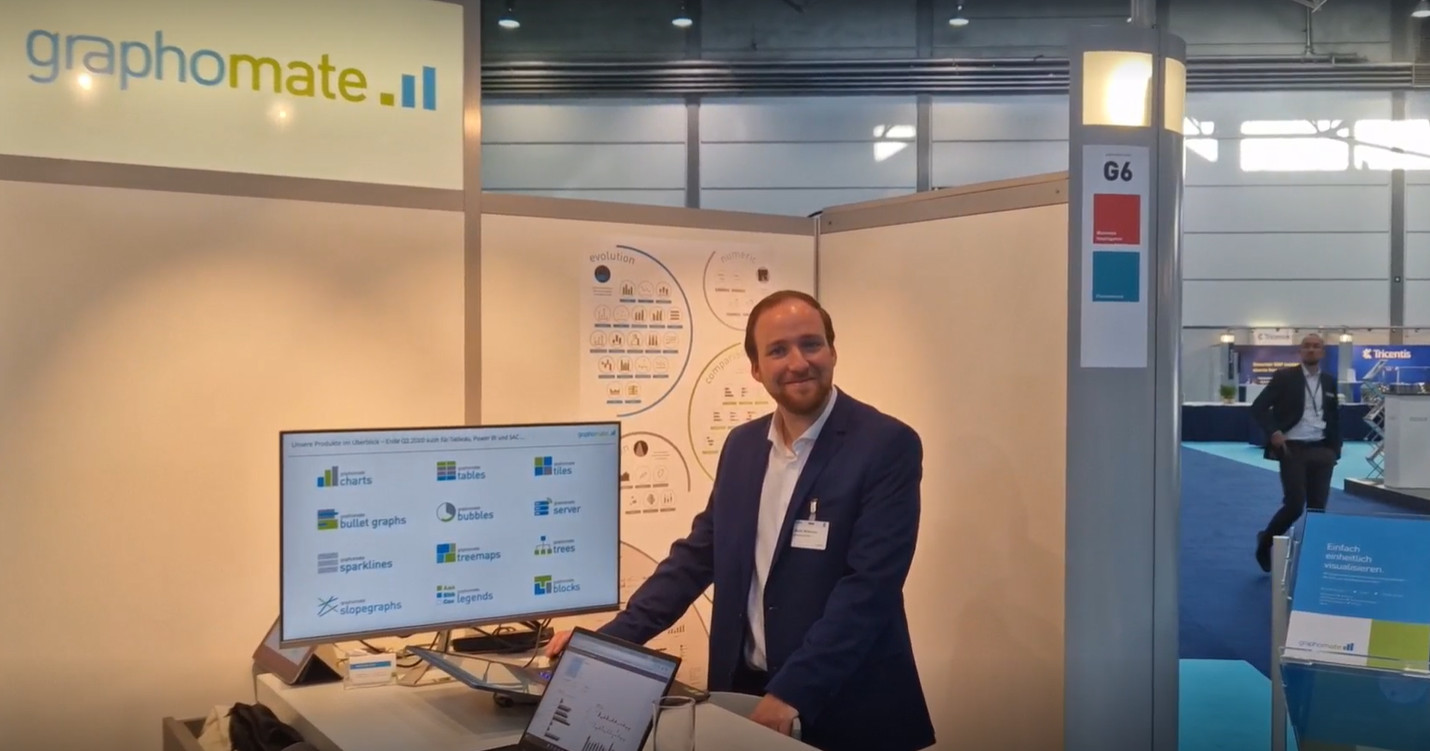 At long last, we were there! After a three-year hiatus, SAP users met for their annual congress over 11-13 October in the picturesque and historic city of Leipzig. It was fantastic to finally meet in-person, and to top it all, the city also had its most beautiful and sunny side on display during our stay.
Although it was not as full as in 2019 – fewer visitors and exhibitors – it was still very worthwhile for us. Old and new industry acquaintances, clients, and other interested parties visited our booth in equal numbers, where Daniel and Lars were very happy to chat to them as they enquired about our latest innovations in data visualisations.
We had an operational SAPUI5 dashboard with us, developed together with PCS Beratungscontor, which was very well received.
Additionally, we were also able to show the expansion of our portfolio to include Power BI, MS365 and Tableau for the first time at an annual congress. We were delighted to see how well this was received. Our venture into new territory with graphomate comments has also been very well received. And then there was also the oft asked question: "When are you going to do something for Qlik?" All we can say is, watch this space!
The acoustics in the hall weren't the best for the evening party, but that was more than made up for by the excellent food and drinks. 😊.
Now we are already looking forward to the DSAG TT in 2023.
Lars und Daniel
This file is licenced under the Creative Commons-Licence.