graphomate wishes you a Merry Christmas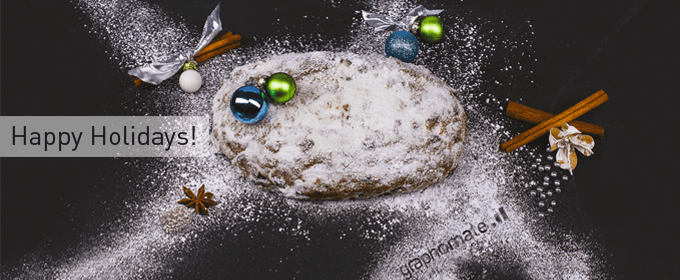 We look back on an eventful year, full of fun and a lot of new developments. This summer, SAP Lumira 2.0 appeared with a new coat of paint and two "finishes": Designer and Discovery. Early in September, new versions of our extensions adapted to Designer 2.0 were released. With Lumira Discovery 2.0, we had to wait for SAP to provide a suitable interface. As soon as this became available, we set to work and implemented two of our well-known extensions for Lumira Discovery 2.0: the graphomate charts and the graphomate bubbles. We have used all the possibilities provided by the SDK to create fast and legible business visualizations as usual. The extensions for both Lumira Designer and Lumira Discovery can be requested as demo versions via our form.
As a little treat for Christmas, our developer Jens Beckmann has come up with a little Christmas memory game for you – F5 will remix the board – have fun: find the couples.
Also, planning and preparations for 2018 are progressing diligently. Next year, we will present you a monthly webinar. On the one hand, we want to introduce you to new products, on the other hand we'd like to provide information on specific topics, specific settings, best practices and much more. Stay tuned!
Likewise, there will be another opportunity to speak with us in person next year. The first event, which is already known, is the 16th DSAG Technology Days, which will take place from the 20th to the 21st of February in Stuttgart. The motto is: "Programmed for thought. Intelligent IT makes the difference." Detailed information can be found here: dsag.de/techtage. Further dates in 2018 will follow. You can view these in our event schedule, see as soon as they have been announced.
We wish you a relaxing holiday, a happy new year and good luck and success for 2018! This year, we decided to combine our Christmas card* with a culinary greeting and donated to the local Kiel project "Mach Mittag" ("Have lunch") instead of presents to provide a hot meal for children in need once a day.
* (Implementation of endless card: Logoloop)
Warm greetings of the season from all of us at graphomate!
_

This file is licenced under the Creative Commons-Licence.