Xcelsius: ZEN and the future of SAP BO Dashboards
Last week, SAP hosted a web presentation on the future of Xcelsius. ZEN – the codename for a new SAP dashboard tool that, other than its name might suggest, causes considerable unrest – was also a subject. So, what is going to happen next with SAP BO Dashboards (Xcelsius)?
The uncertainty was great: statements like "Xcelsius is dead" or "Xcelsius is the next Deski" have been heard again and again and rumours about a new tool for the development of dashboards were spread.
Update 22.06.2012: New Name for ZEN/SAP BO Analysis, Edition for Application Design: SAP BO Design Studio!
At the same time, the call for Xcelsius-Dashboards for the iPad was growing louder. It was time for clarifying words by SAP. Thanks to the energetic commitment of Mico Yuk – one of the most important supporter of Xcelsius – SAP answered to the questions of more than 700 participants worldwide last wednesday. The commitment of Mico becomes obvious if we look at the the subsequent Twitter word cloud for this event:
Thanks Mico for your persistence! I also wish to thank Raphael Branger for the excellent twittervisualization using SAP BO Data Services.
Here you may view the recorded webinar again as well as download the slides which have been shown.
The core messages of the event:
Alive and kicking: Xcelsius
Xcelsius is not dead! Towards the end of the year SAP will offer the opportunity to render the essential Dashboard components of Xcelsius in HTML5, therefore enabling the use of Xcelsius Dashboards also on the iPad and other mobile devices.
Mobility first: Explorations Views
A third line of development leads to an expansion of the mobile Business Objects Explorer with the Explorations Views – less of a dashboarding tool than a preconfigured mobile tool for visualization with which it is possible to compile diagrams into own "views"
In the words of SAP: "Zen and SAP BusinessObjects Dashboards represent our solution that is intended to deliver innovation more quickly while minimizing customer disruption, and protecting investments in SAP BusinessObjects Dashboards (Xcelsius)."
Naturally, questions arise immediately concerning the differentiation of Xcelsius, Zen and Exploation Views and concerning the time horizon for the new developments.
Two types of user: "professionals authors" and "self-service user"
ZEN may be seen as the successor of Web Application Designers (WAD) will therefore mainly be used by developers. ZEN Dashboards are – according to SAP wording – "professionaly authored"(?).
Xcelsius is used by Dashboard developers for "professionaly authored"-Dashboards as well as by specialty departments for "self-service"-Dashboards – Thanks to the unique integration of Excel!
"The power of Xcelsius was that you could build applications but do it without needing people who were application developers". Jamie Oswald
Exploration Views also focuses on the idea of "self-service"-: even less technical competent user shall be able to arrange preconfigured Dashboard elements with a click of a mouse to their own liking on their mobile devices.
Data access
ZEN as the successor of WAD is, for the time being, focused on SAP BW and SAP HANA as Data sources
Xcelsius has a more open approach to Data sources: SAP BW, BO Enterprise Universen, Excel and everything else which maybe be implemented with web services. With the Feature Pack 3 SAP BW-Queries may be linked seamlessly – without the detour to Excel charts – with Xcelsius.
Timeline for the implementation plan
The Ramp-up for ZEN as well as the HTML5-Rendering options of Xcelsius are planned around the end of 2012. I do not expect a general availability (GA = general availability) before the middle of 2013.
At the beginning of 2013 SAP Partners like graphomate shall be granted access to development environments for ZEN and Xcelsius, thus allowing them to migrate their developments from Flash to HTML 5.
The aim of SAP is the merger of ZEN and Xcelsius "in the long term" – with the appropiate migration tools. I do not expect this to happen before 2015 …
My recommendations
The extension of Xcelsius with the export option to HTML5 until the end of the year enables the extensive use of Xceslius-Dashboards with mobile devices. Dashboards, which are not accessing data from SAP BW or SAP HANA , Xcelsius continous to be the right tool of choice. You are not flogging a
dead horse if you continue to use Xcelsius. Even for Dashboards on-top-of SAP BW there will be no alternative tool to Xcelsius in the next 6-12 months – except Web Application Designer. Those who use the Web Application Designer at the moment and have not invested in Business Objects is not making anything wrong waiting for ZEN … and may be takes a glance at http://www.biexcellence.com/.
What does that mean for graphomate Addons?
There will be a cooperative interaction between Xcelsius and ZEN. There is a place for both tools ! Xcelsius "is not going away anytime soon." Donald MacCormick
From the middle of May our addons will be available in FLEX4, allowing the use of Feature Pack 3 of SAP BO Dashboards (Xcelsius). Our plan is to render our visualizations from ZEN and Xcelsius in HTML5 in the middle of 2013 – as long as SAP provides the according development tools in Q1 2013. graphomate dashboards may than be used with the iPad and other tablets. Until then, we will not sit back and take it easy but we are preparing for the HTML5 integration in ZEN and Xcelsius: at the moment we are developing our own stand-alone SUCCESS-reporting tool on the basis of HTML5 which will be working indepently of Xcelsius as a web application in the browser. More about this in due course …
The best,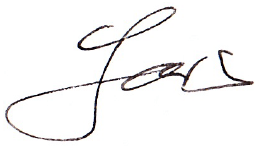 Sources: Antivia blog, Business Object Expert blog, SAP blog, "Strategy and Statement of Direction"-Paper for SAP BO Dashboards (Xcelsius), Dr. Berg insider learning network blog
_


This file is licenced under the Creative Commons-Licence.