graphomate

individuals
Custom visualizations
You have very specific visualization ideas?
We create your visual – for Power BI, Tableau or SAP Analytics.
graphomate offers a comprehensive package of standard components for visualizations. Nevertheless, we have always been asked to develop individual diagram solutions that are exactly tailored to the needs of the user.

Now that we have expanded our portfolio to include the development of visualization components for Power BI and Tableau – in addition to SAP Analytics – we now also offer customised visualizations. Benefit from our years of experience in this area.

For this purpose, we have developed a framework that enables us to implement your graphic wishes within a short time – in any visualization tool: Power BI, Tableau or SAP Analytics.
Do you have very special chart ideas? We transform your requirements into a tailor-made, individual application and this in the quality you are used to receive from us.
For example, we have already been able to convince a first major German industrial group of our development work: a very special chart type that has been used for decades was ported by us one-to-one to the SAP Analytics Cloud (SAC). We are very pleased about this!
Many thanks again for the successful implementation of our requirements and the great cooperation, which made the ongoing use of the SAC in our company possible!

Project Manager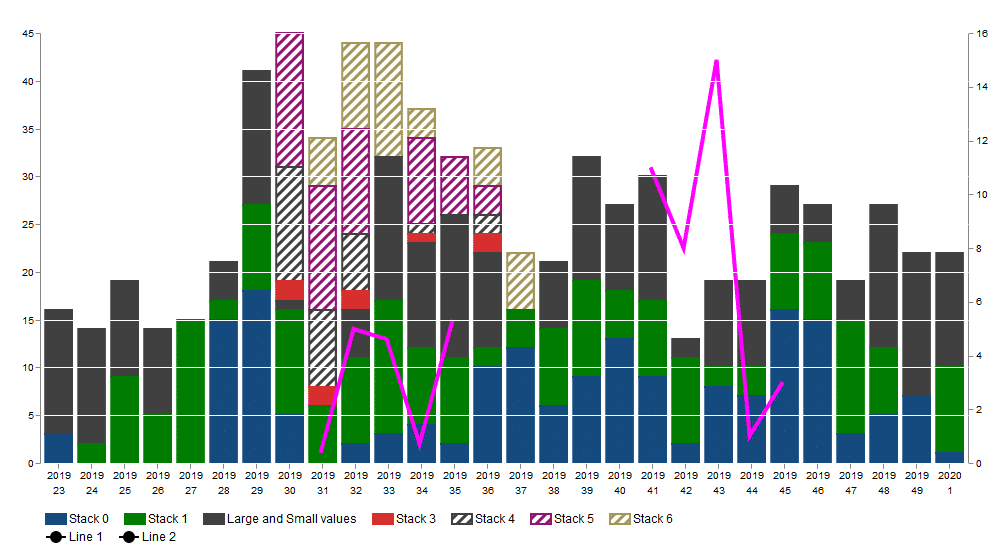 Another example of an individual solution is the proof of concept for the presentation of the punctuality or delay of trains. The line sections with the fewest delays are shown in green, those with the most delays in blue.