Information Density
Trend Charts

graphomate sparklines for SAP Lumira Designer - Information Density Trend Charts
Sparklines are a visualization concept by Edward Tufte, which he initially presented in 2006 in his book "Beautiful Evidence". In combination with Stephen Few's concept of bullet graphs, Sparklines are particularly useful in dashboards.
With the graphomate sparklines for SAP Lumira Designer we offer a logical addition to our graphomate bullet graphs, with which we have completely implemented Few's concept.
Feature Overview of graphomate sparklines
graphomate sparklines provide a miniaturized visualization of multidimensional data over time. Interactive elements, such as spanning tooltips, as well as a zoom popup that shows all sparklines in the same context increase the comprehensibility of the sparklines concept by Edward Tufte.
The graphomate sparklines component offers features to further enhance the perception:
• First and last value as well as maximum and minimum of each data series can be highlighted.
• Specific values are displayed along a vertical line, the so-called "ruler".
• Gray areas in the background – Overall Range – indicate the location of a sparkline with the overall context.
• A click on a sparkline will open a popup that shows all sparklines as line charts. In the popup, they are scaled identically and are thus inherently comparable.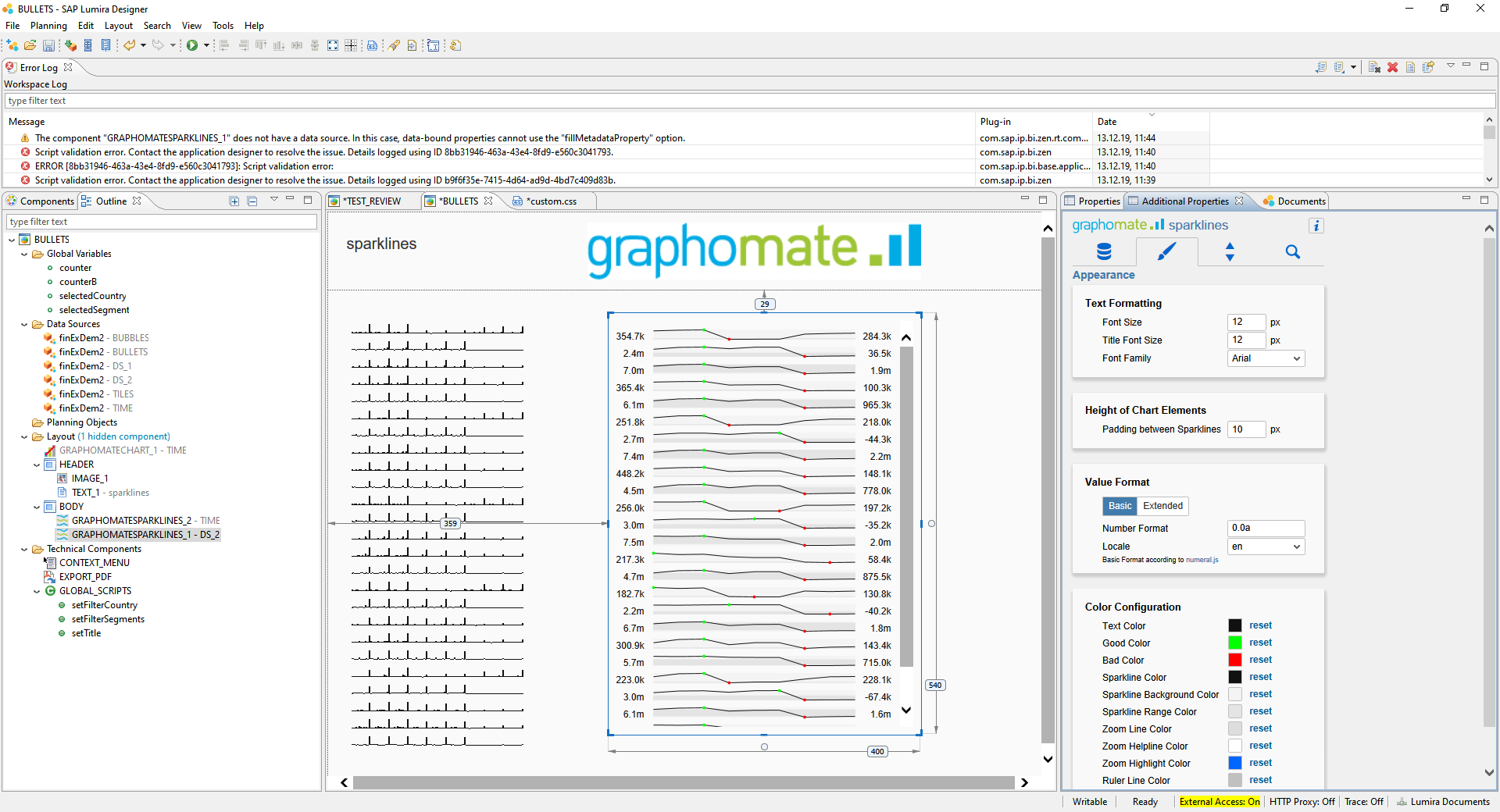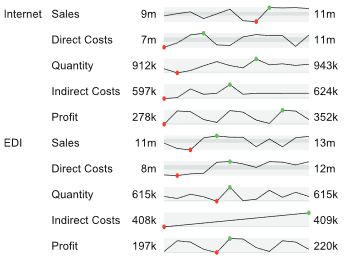 Online Documentation
Here you can find our comprehensive documentation for graphomate sparklines for SAP Lumira Designer. Please follow this online link.