Clever Change
Visualization

graphomate slopegraphs for SAP Lumira Designer - Clever Change Visualization
Slope graphs were established at the beginning of the eighties by Edward Tufte in his standard work "The Visual Display of Quantitative Information".  Just as its alternative designation – table-chart – the name gives a good impression of what is at stake with slope graphs:
With the gaphomate slopegraphs the data is shown as in a table, but in such a way that numerical values must not be "read", but visually interpreted.
Feature Overview of graphomate slopegraphs
Our graphomate slopegraphs for SAP Lumira Designer offer, in addition to the usual selection options for font, font color, number formatting, etc. – some more features:
Supporting the scripting language
Display of trends and runtime interactivity
PNG export
Bump Chart: The slopes are not scaled according to the values, but according to the rank.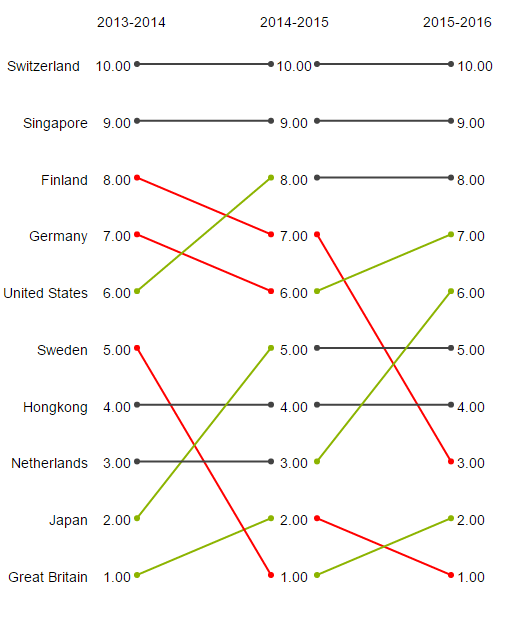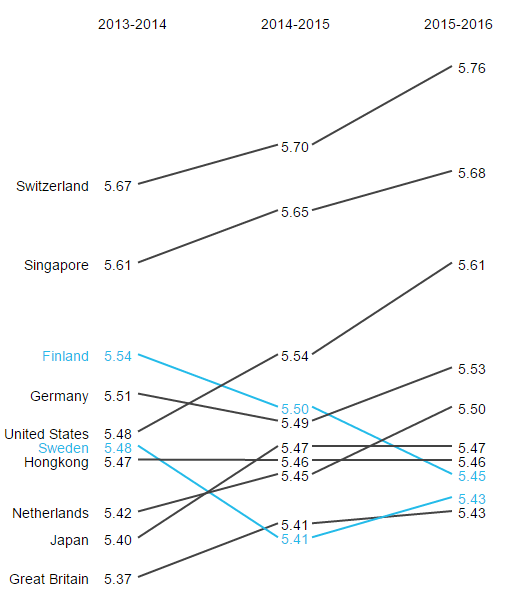 Online Documentation
Here you can find our comprehensive documentation for graphomate slopegraphs for SAP Lumira Designer. Please follow this online link.